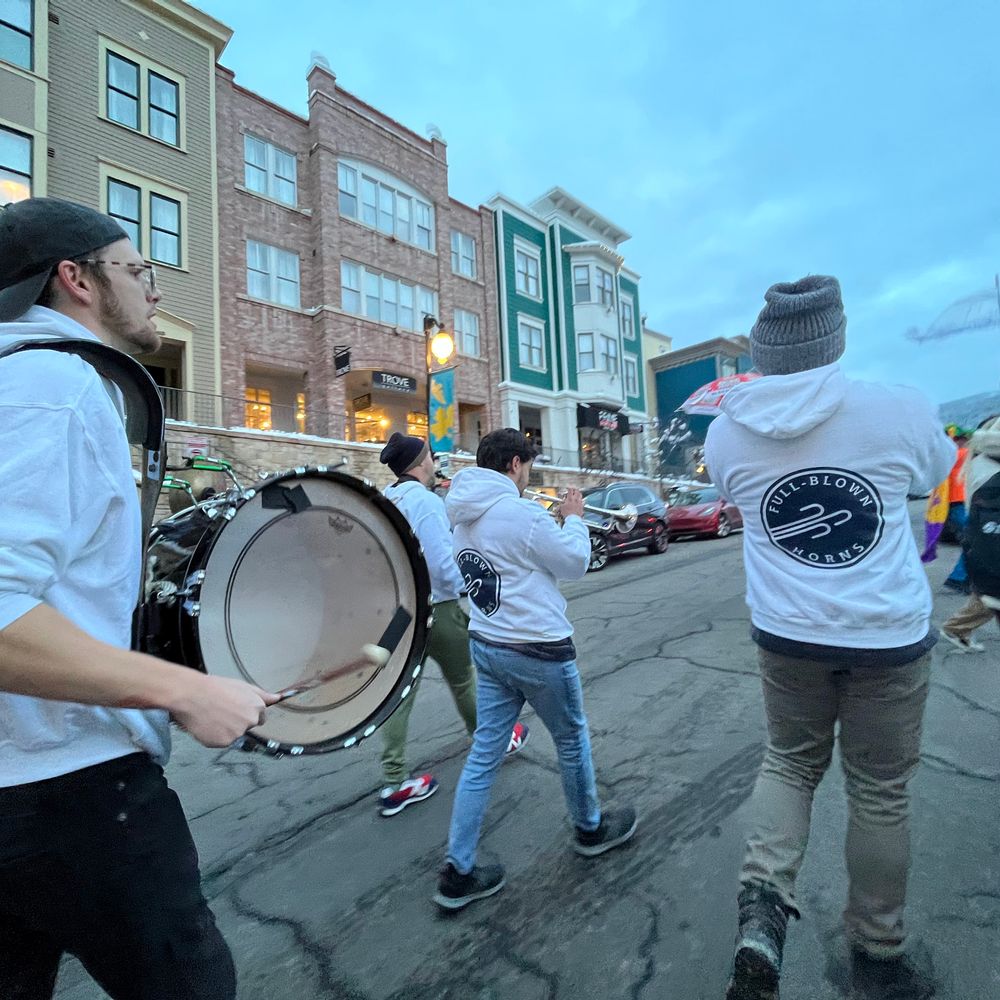 New Orleans Style
We are the only New Orleans style brass band in Utah! We hope to bring a little bit of the culture and music of the Big Easy to Salt Lake City through our music.
Busking
taking it to the street
We busk the streets of Utah as our own group, drawing crowds and entertaining the community. Our shows are almost entirely improvised allowing us to play a wide range of music. We love to connect with the community and often end up performing with complete strangers using one of the many instruments we bring out.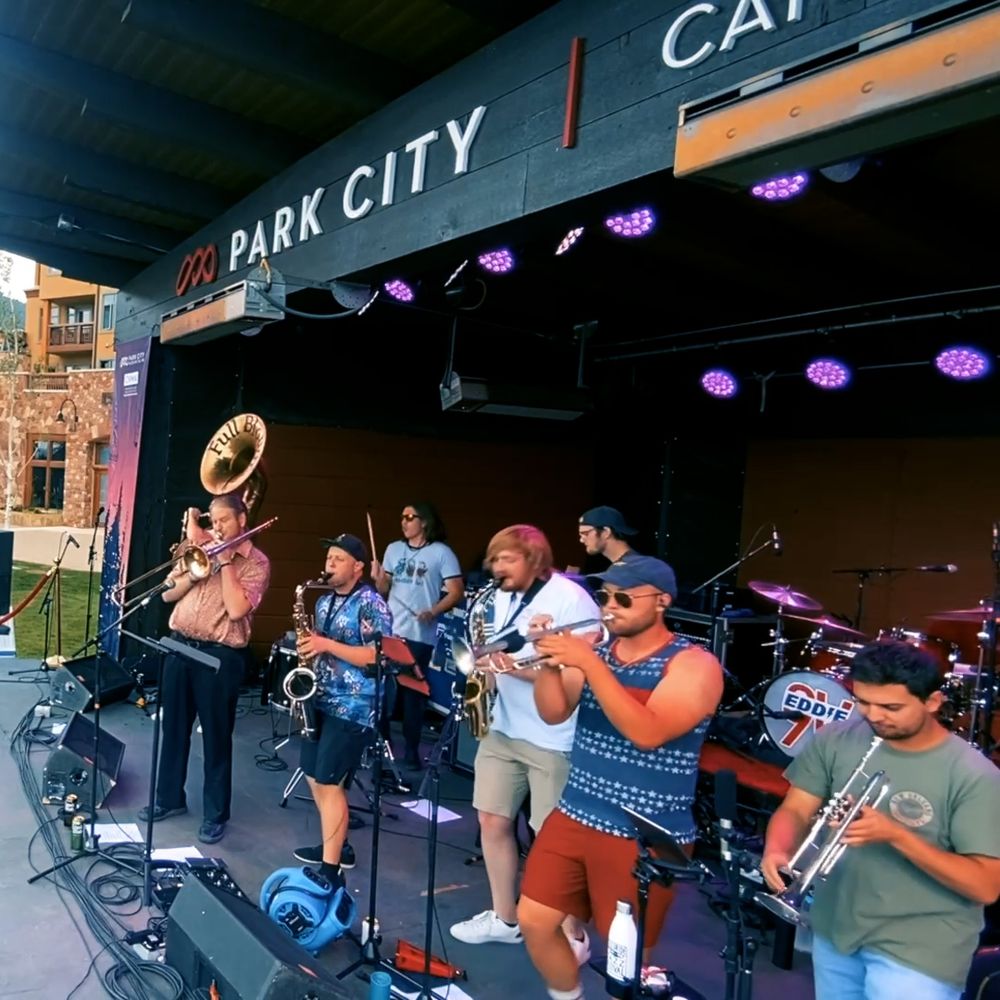 Live Performance
Full-blown Horns' live performance is energetic and unique. From festivals to venues, we love to share our music and get people dancing